The window closes easily with one turn of the handle engaging all the locks (up to 8 depending on the size of the window) at the same time. This position creates a seal that keeps out sound, heat or cold. The window can be deadlocked in this position, using a key.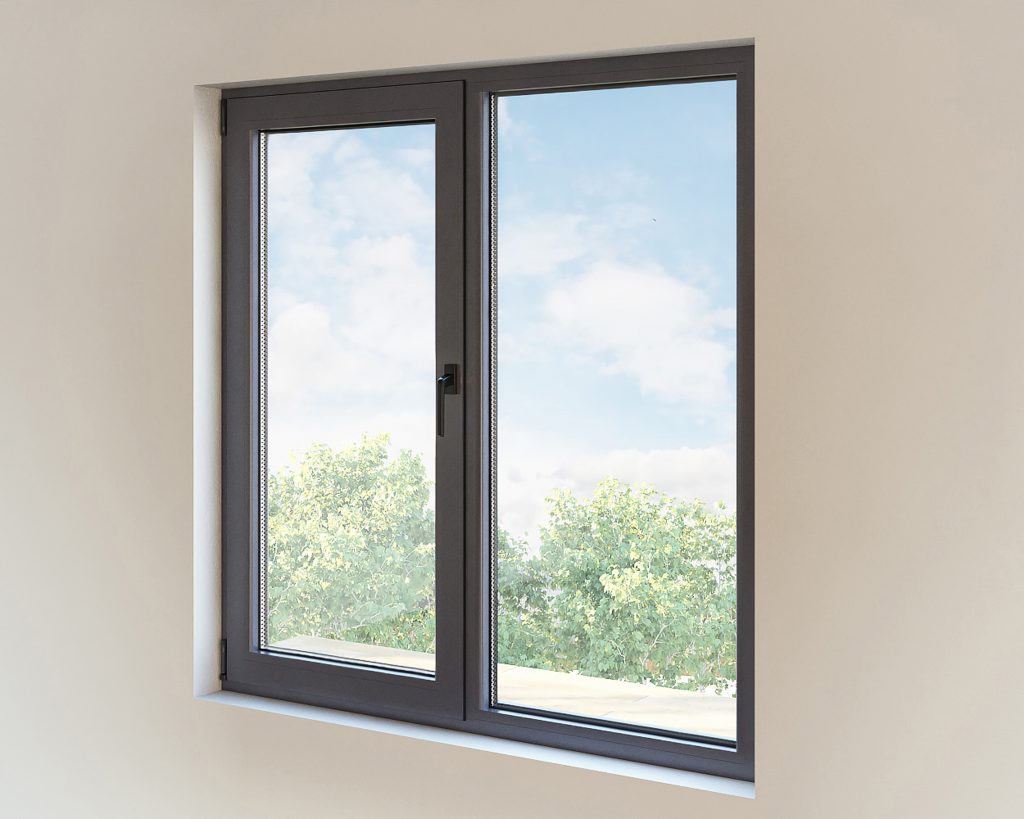 The window can be tilted inwards for optimal, draft-free ventilation. This position is resricted to no more than 150mm and is secured to prevent intruders getting in, leaving you and your property safely protected.
The tilt position of a Tilt & Turn window is best for ventilation. The outside air is channeled through the sides of the window, while hotter air that rises escapes through the top.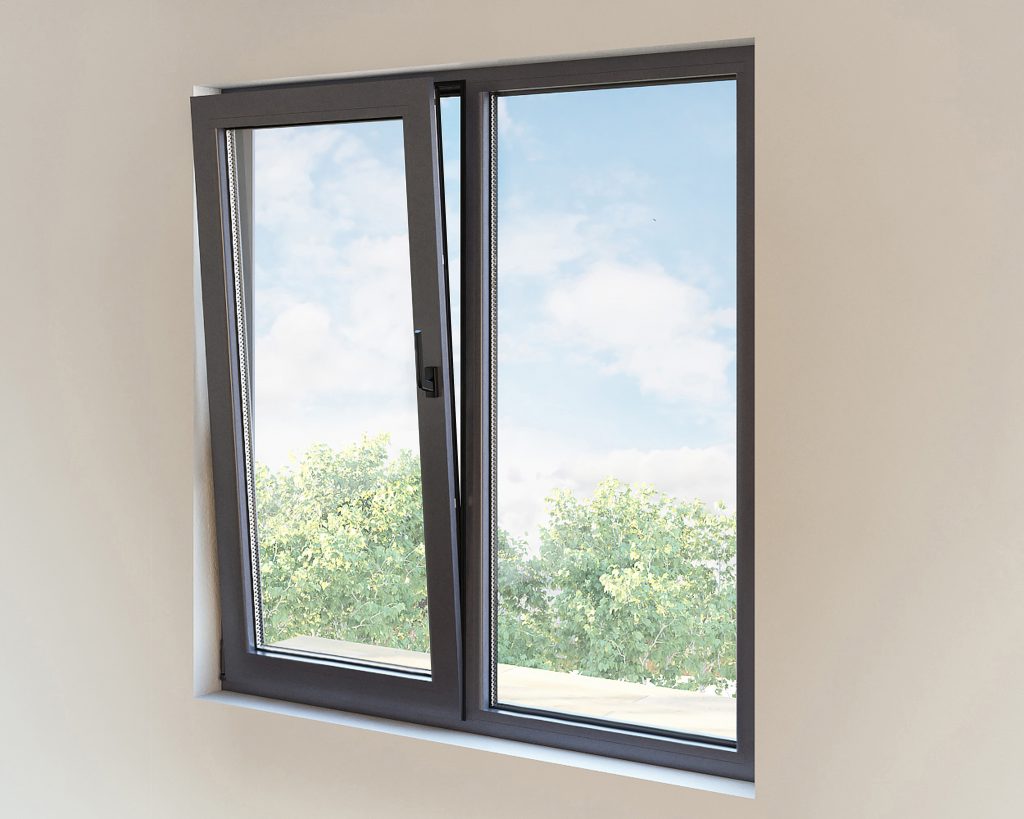 The turn position allows the window to be opened fully, depending on the position of the window it could be up to 180 degrees. Restrictors are available that allow you to restrict just how much your window will open depending on your needs.
In this position the window can be easily cleaned from the inside of your home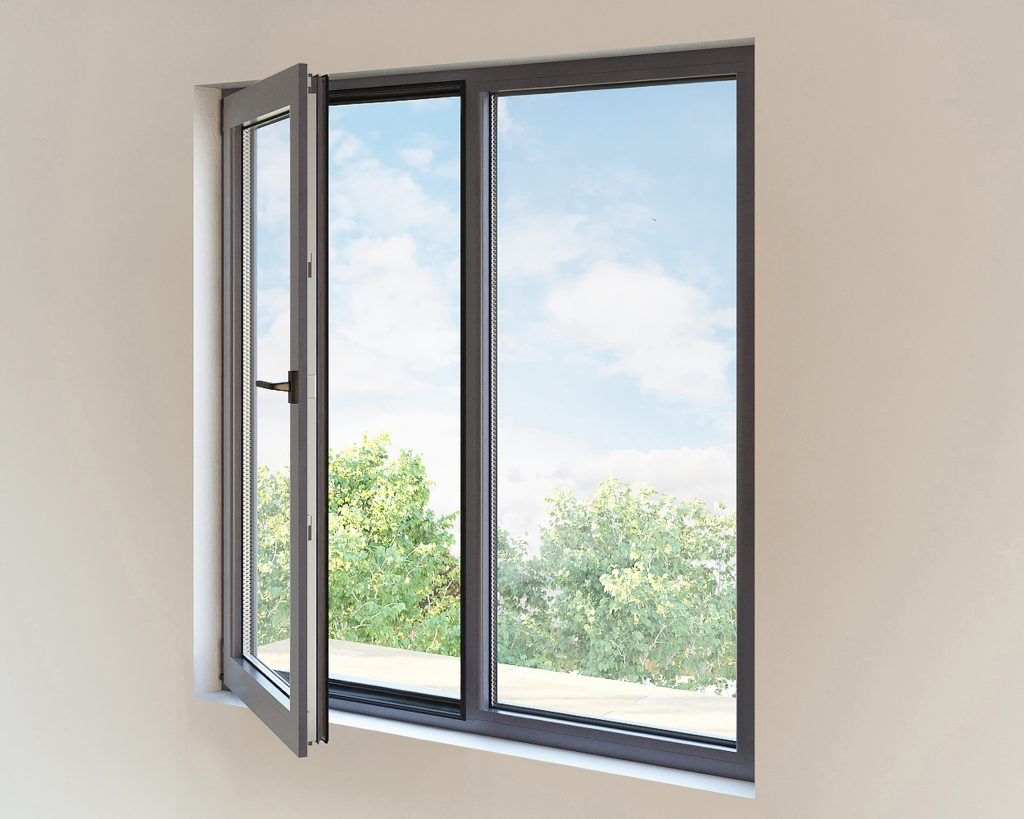 Tilt and turn windows have been a popular choice of windows in many countries. The popularity is due to the fact that they are smooth, easy and safe. Moreover, EuroTech Windows's tilt and turn windows combine versatility with a smart, simple style ideally suited for modern homes.Tilt and turn window opens in two directions, when tilt-opens from the top, it can let in fresh air and prevent the dust, rain, and intruders. As it swings open, it is easy to clean the outside from inside the house and provides maximum ventilation.
Due to our advanced designing, tilt and turn windows from EuroTech Windows offer protection from high winds, storms, noise, and intruders. Tilt and turn windows combine functionality with security. All functions are one-handed and one move operated. Our tilt and turn windows are low maintenance and extremely durable. Our tilt turn windows are built to last and can be custom-made to your exact specifications.
At EuroTech Windows, tilt and turn windows ensure that you will improve your living comfort. The elegant, aesthetic appearance and bespoke functionality is designed to suit the satisfaction of your architectural and decorative expectations.
With EuroTech Windows, we offer a variety of customised features to suit any style including a diverse selection of colours, glass types and handle types. Our Tilt and Turn windows and doors can be used for new construction or replacement of old windows and doors.
We do not compromise style for functionality as each window has the flare of making any home more desirable. Tilt and turn windows create a healthier living environment by circulating fresh air while keeping your family safe from intruders.
Our experienced team can help you select the right windows to meet your home's unique performance requirements and design style.
Choosing your tilt and turn windows in Melbourne is complicated but you will always make the right choice with EuroTech Windows!
Flyscreen Options: Fixed, Retractable