QUALITY UPVC  DOUBLE GLAZED WINDOWS AND DOORS


PROUDLY AUSTRALIAN SINCE 1999
Specializing in Manufacturing and installations of Aluplast UPVC, double glazed and triple glazed windows and doors
EuroTech Windows is an Australian company, that has proudly been in operation since 1999. We specialize in the manufacturing and installation of uPVC (ALUPLAST) windows and doors, offering double-glazed and triple-glazed options. Our focus is on delivering high-quality products that are low maintenance, energy-efficient, provide excellent noise reduction, and offer enhanced security features. We prioritize customer satisfaction and are known for our attention to detail, exceptional craftsmanship, and outstanding customer service. EuroTech uPVC windows and doors are manufactured in Melbourne to your specifications. You choose the size, design and look of your windows and doors. Anything is possible within our system.
Our windows and doors offer numerous benefits, including:
Low maintenance Our uPVC windows and doors require minimal upkeep.
Energy efficiency The double-glazed and triple-glazed options provide excellent insulation, reducing heat transfer and energy consumption.
Noise reduction Our products are designed to minimize external noise, creating a quieter indoor environment.
Security features We prioritize your safety by incorporating high-quality security features into our windows and doors.
Weather sealing Our products offer effective weather sealing, keeping your home comfortable in all seasons.
uPVC extrusions used in our products are non-corrosive and non-flammable.
We offer a wide range of colours to choose from, allowing you to customize the look and design of your windows and doors. Whether you prefer a classic or contemporary style, we have options to suit your taste and complement your home.
Our extensive range of window and door types includes:
Awning, Casement windows, Sliding windows and doors, Stacking windows and doors, French doors, Hinged doors, Tilt and Slide windows and doors, Smart Slide windows and doors, Bifold windows and doors, Lift and Slide doors.
We take pride in our work and have transformed thousands of homes with our doors and windows. Our installations have created stunning indoor/outdoor entertaining areas and enhanced the aesthetics and energy efficiency of numerous properties. Visit our website or contact us to explore our portfolio and get inspired for your own project.
We are excited to announce our participation in The Block 2023. Stay tuned for updates on our involvement in this renowned home renovation show.
EuroTech Windows provides a complete service that includes the delivery, supply, and installation of our uPVC windows and doors. Our team is experienced in handling all aspects of the process to ensure a seamless and hassle-free experience for our customers.
Delivery We take care of delivering the windows and doors to your location. Our team ensures that the products are transported safely and arrive in excellent condition, ready for installation.
Supply We supply high-quality uPVC windows and doors manufactured by EuroTech. Our products are made to your specifications, allowing you to choose the size, design, and look that best suits your needs and preferences.
Installation Our skilled installation team takes care of the entire installation process. They have the expertise to handle the installation of uPVC windows and doors, ensuring precise fitting, proper sealing, and smooth operation. We pay attention to detail and ensure that the installation is completed to the highest standards.
By offering a comprehensive service of delivery, supply, and installation, we aim to provide a convenient and efficient solution for our customers. This ensures that you receive a complete package, from selecting the products to their professional installation, all provided by EuroTech for your satisfaction.
For a quote or to discuss your project, please contact us at 03 9555 3000. Our dedicated team is ready to assist you in finding the perfect solution to enhance the comfort and beauty of your home. We offer a comprehensive measure and quote system to ensure we meet your specific requirements and deliver exceptional value for money with high-quality products.
Why Choose EuroTech Windows
Made in Melbourne
\We manufacture uPVC windows and doors in our local Melbourne based factory. This allows us to have greater control over the production process, ensuring strict quality control measures and timely delivery of our products. We are dedicated to providing you with a quality product that not only meets your expectations but also represents a great value for your investment.
CUSTOMISED SOLUTIONS
Whether you have unique window and door dimensions, specific style preferences, or special features in mind, our skilled team can bring your ideas to life. We have the expertise, resources, and flexibility to customize uPVC windows and doors to suit your vision. Our goal is to provide you with customized solutions that not only meet your requirements but also add value to your homes.
COMPLIANCE
EuroTech uPVC windows and doors are manufactured in compliance with Australian standards. We understand the importance of adhering to local regulations and ensuring that our products meet the required quality and safety standards.
Environmental Ownership
By choosing EuroTech uPVC windows and doors, you can be confident that you are making an environmentally responsible choice. We are dedicated to minimizing the impact on the environment and promoting sustainability through our products and practices. At EuroTech windows, we believe that through our collective efforts, we can contribute to a greener future and a more sustainable built environment.
ENERGY EFFICIENCY
EuroTech uPVC windows and doors are designed to provide excellent thermal insulation. They help minimize heat transfer, reducing the need for excessive heating or cooling, which in turn lowers energy consumption and carbon emissions.
THERMAL COMFORT AND AIRTIGHTNESS
With excellent insulation properties, EuroTech Windows products create a comfortable indoor environment. They help maintain a stable temperature, eliminating cold spots near windows and doors and enhancing overall comfort for occupants. EuroTech uPVC windows and doors are built to achieve a high level of airtightness. They are carefully constructed with seals and gaskets to prevent air leakage, ensuring a consistent indoor temperature and minimizing drafts.
AUSTRALIAN MADE TO AUSTRALIAN STANDARDS
All of our products are high quality and are certified to meet with national standards.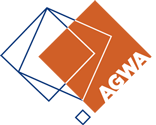 EuroTech Windows & Doors adhere to the Australian Window Associations guidelines relating to endorsement of compliant, energy efficient, quality products to AS 2047 AS 1288 AS 4420

EuroTech uPVC windows and doors can achieve an impressive 8-star energy rating.

EuroTech Windows & Doors –WERS rated for heating and cooling.
EuroTech Windows & Doors – Up to BAL 40 Bushfire Rating